About Croatia:
Croatia extends on Northern-West from the Alps, on the East from Panon plain all through the centre of the Dinarides to the Southern part of the Adriatic Sea.
Croatia covers 56,594 square kilometres and its water covers 31,067 square kilometres .
67 of its 1185 islands are inhabited. Two of its biggest islands are Krk and Cres.
ISLAND KRK
It is located in the bay of Kravner,connected to the mainland with a 1309-metre long bridge. It has an area of 405.78 km2. It is the largest Adriatic island and theóanks to its unique "link" to the mainland it is a vey popular tourist centre.
It is exceptional with its mild , mediterranean climate andwith its 2500 sunny hours a year.
Island Krk is 38 kilometres long nad 21 kilometres wide. It is devide into two parts:
the Northern part, which is lower, rich in woods, has more fertile soil and much more populated than
the Southern part, which is mainly bare covered poorly by woods
Island Krk is often mentioned as the "Golden Island"-  Insulae Aurea as it is rich in grapes, olive trees and has a great amount of sunny hours a year. The island has 15 plants, 30 unique amphibians and more than 15 000 species of butterflies.
The golden island has several historic values- many towns and villages are waiting for you to discover their historic secrets.
The paths along the coast and in villages are well maintained and lead you to the beauties of the golden island.
Krk is a special island
Every place has its speciality, its beauty. Therefore we advise you- besides discoverinf the place wher your accommodation is- to visit other places of the island, meet the inhabitants who will be pleased to help you.
Krk – the friendly island
The biggest towns of the island: Omisalj, Njivice, Malinska,Town Krk (administrative centre)Punat and Baska.
Do not miss to visit Vrbnik, which is famous for its quality wine, "Vrbnicka zlahtina". Zlahtina is a special kind of grapes that is alon with two other wine grapes are grown only here, on the island Krk.
You ca taste all the three in Vrbnik.
Of course there are several other places which are rich in things to be discovered by tourists.
Where can you find us ? How to get to our place?
Only 25 kms from Bridge Krk nad only 6 kms from the harbour of Valbiska (ships and boats sailing off from here take you to island Cres, Mali Losijn and Rab- this is only one way to reach the island Rab, but it is a bit longer, much nicer, more varied and safer way to do so) theres is our travel agency.
Our travel agency is on the North-Western part of island Krk, in the village of MILOHNICI, along the road leading to GLAVOTOK, between villages of BRZAC and LINARDICI.
These villages are unique, untouched by the busy way of life,situated in healthy and romantic nature. The best choice for those who wish to have a rest for their soul and body.
This beautiful place that is often mentioned as SOTTOVENTO ( the Italian word meaning:" under the wind") has the mildest climate of the island and is rich in woods and olive trees.
If you like listening the birds' songs, swimming in clean sea and wish to enjoy the beauty of this place( all these with the conveniences of modern life ), THIS IS THE PLACE FOR YOU!
The following entertainig facilities are near our place: Malinska, Krk, Punat, Baska
Besides these towns, within 15 kms there are several programmes offered for tourists to enjoy.We will inform you about the programmes nearby.
Not to mention the great number of restaurants and cafés.
We offer you the following ones of our partners.
Would you like to have an active holiday? We can help you with it, as well.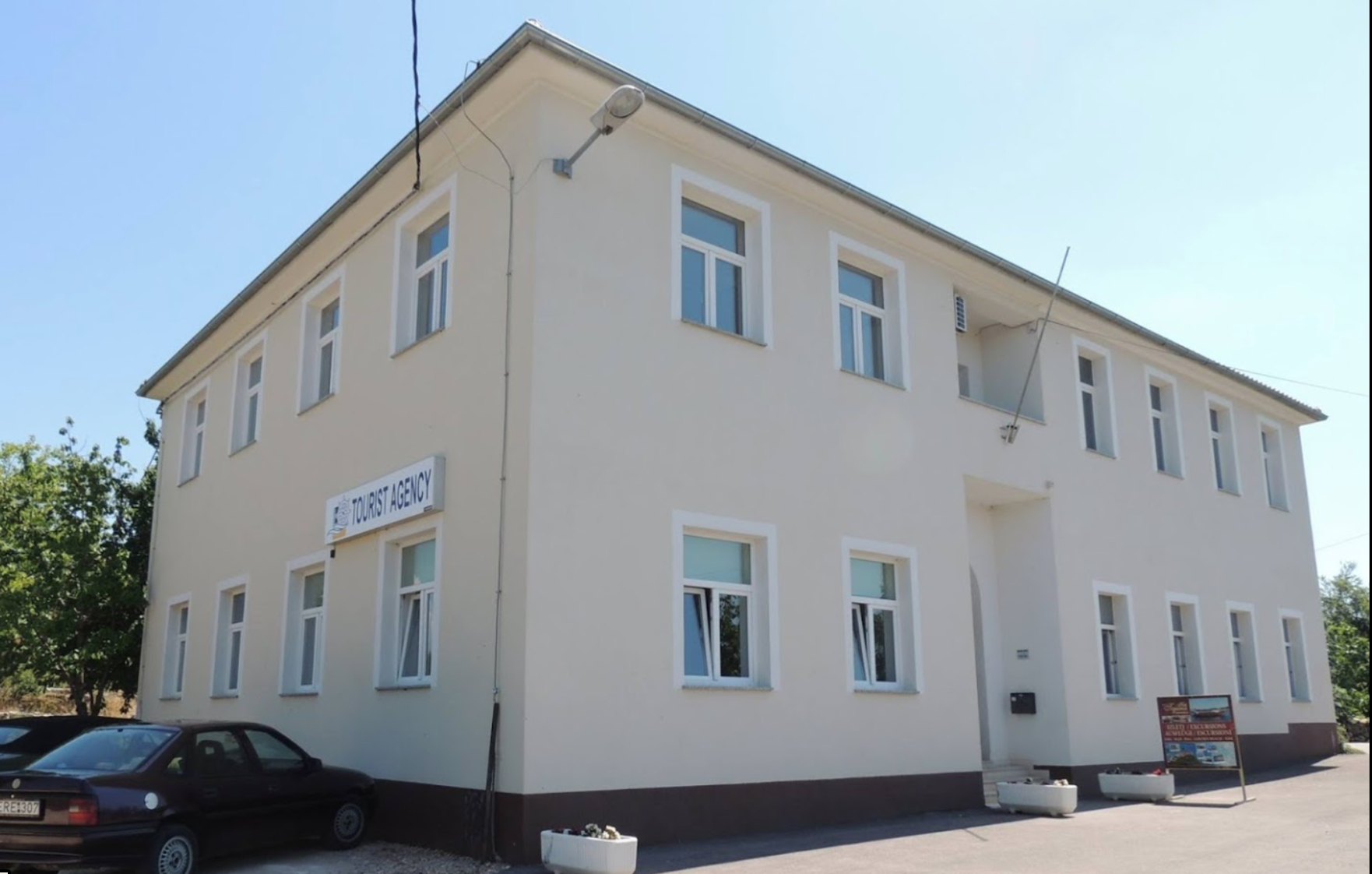 Molnar-Gabor utazási iroda
Your travel agency: MOLNÁR-GABOR 
BRZAC : it is a lovely village , situated in the most Western part of the island, near GLAVOTOK,surrounded by a forreste. It has a nice beach and a pretty harbour for the boats of its residents. Next to this village there is the most beautiful camp site of the island,"Camp Glavotok". Today is is a popular destination for tourists.
However, long ago…
However,in the past Glavotok was known as CAPUT INSULAE, the holiday home of the KrK frangipane prince . A nice chapel belonged to this place- the prince gave this chapel as a present to Mátyás Bosnyák in 1468 to settle his monastery there. Todey's monastery of Immaculate Conception was built in 1507.
Tha Franciscians used the galgolitic alphabet. Th service was given in old-Croatian.
It is interesting that tha Croatia has a large number of historic memories written i Galgolitic.- the oldest one comes from the 1510s.
Thanks to the well-known lexicographer Dragutin A. Parcic (1832-1902), Glavotok had the first printing house, the "SERAFINSKI TISAK"
The church was redecorated in the last century, so today there are often val retreats and gatherings organized there.
The small church of Saint Krsevan is located above the bay of Cavlena, under the village of Milochnici- about 3,5kms from the monastery.
It is possible that the church was built in the 5th-6th century. Th church is 129 m2, with a Greek cross on the top of it.
In Rijeka on 25th June , in 1956, a resolution was passed that put this church under government protection.
This place has a path that leads you to this special place.
DEAR GUESTS,YOU ARE WELCOME ON THE ISLAND KRK, IN CROATIA!
Thanks you for trusting us. Our task and mission is to make your holiday unforgetable. The biggest mitivatio of ours is your feedback about completing our mission.
If you have any questions, do not hesitate to get in touch with us!